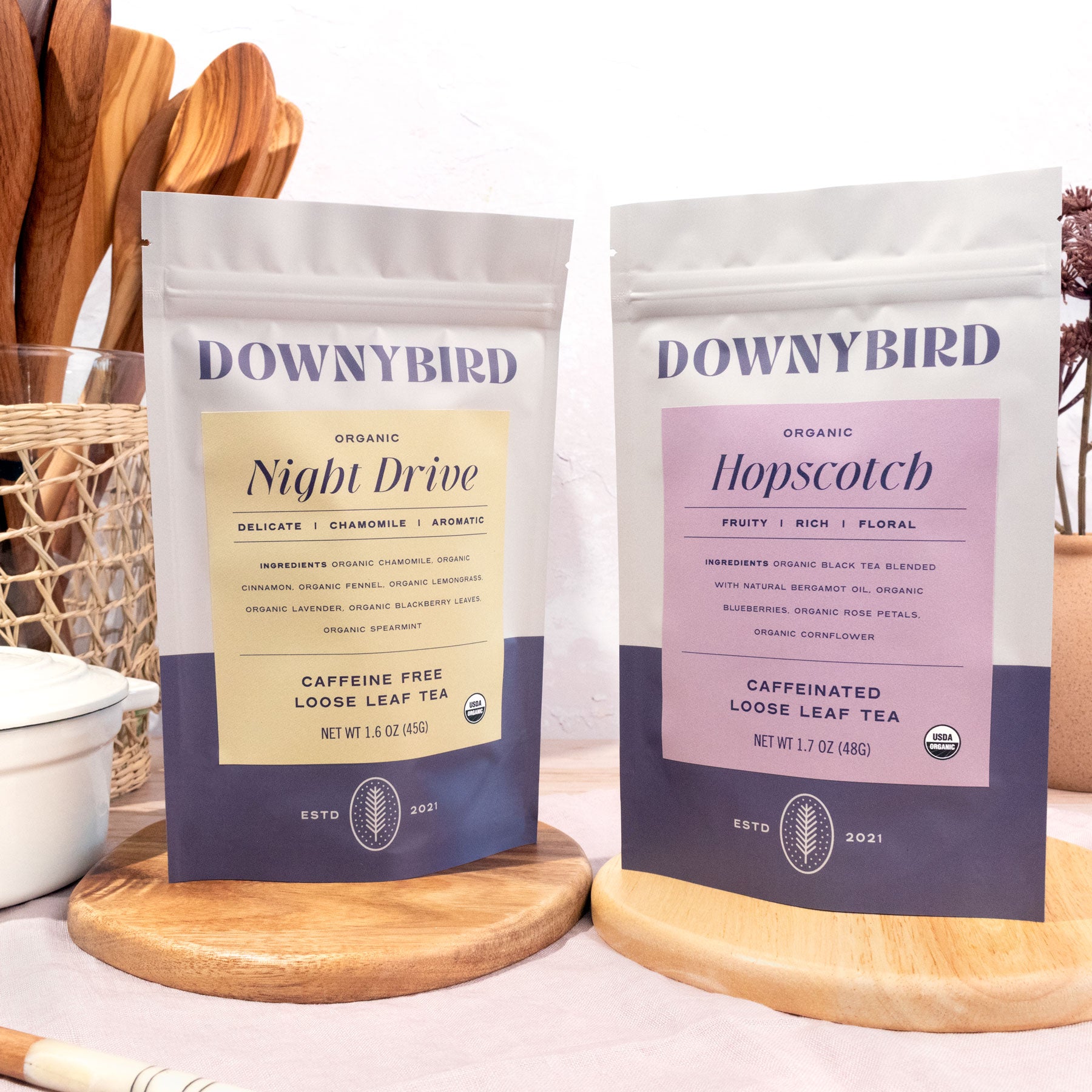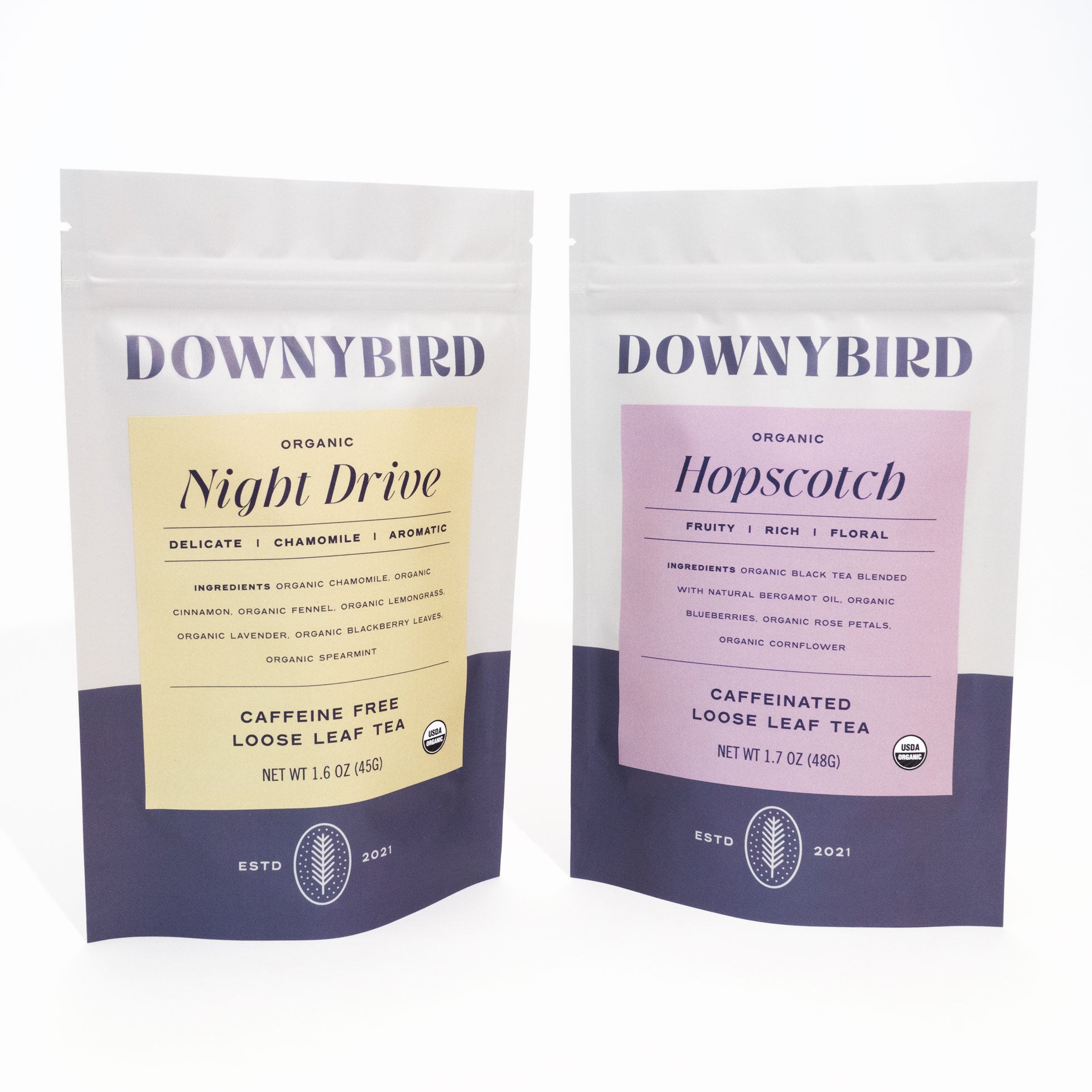 The Newbie Bundle
CHAMOMILE, BLUEBERRY EARL GREY
5.0 / 5.0
(3) 3 total reviews
$26 $33
( / )
Unavailable
Not yet an expert on all things tea, but curious what the hype is about? Luckily, we've made your first step easy by pairing our best beginner teas for an inspiring intro experience. Night Drive's calming herbal blend, built on a delicate bed of chamomile, complemented by Hopscotch's rich, fruity flavors form a perfect pair you won't be able to get enough of. We love our newbies.
The Perks
✔︎ Over 120 cups of tea
✔︎ Hand-selected blends
✔︎ Enjoy Hot or Iced
✔︎ USDA Certified Organic

Brew Guide 
• Use 1-2 teaspoons of tea per mug. 
• Steep for 5-7 minutes.
Please select all options.