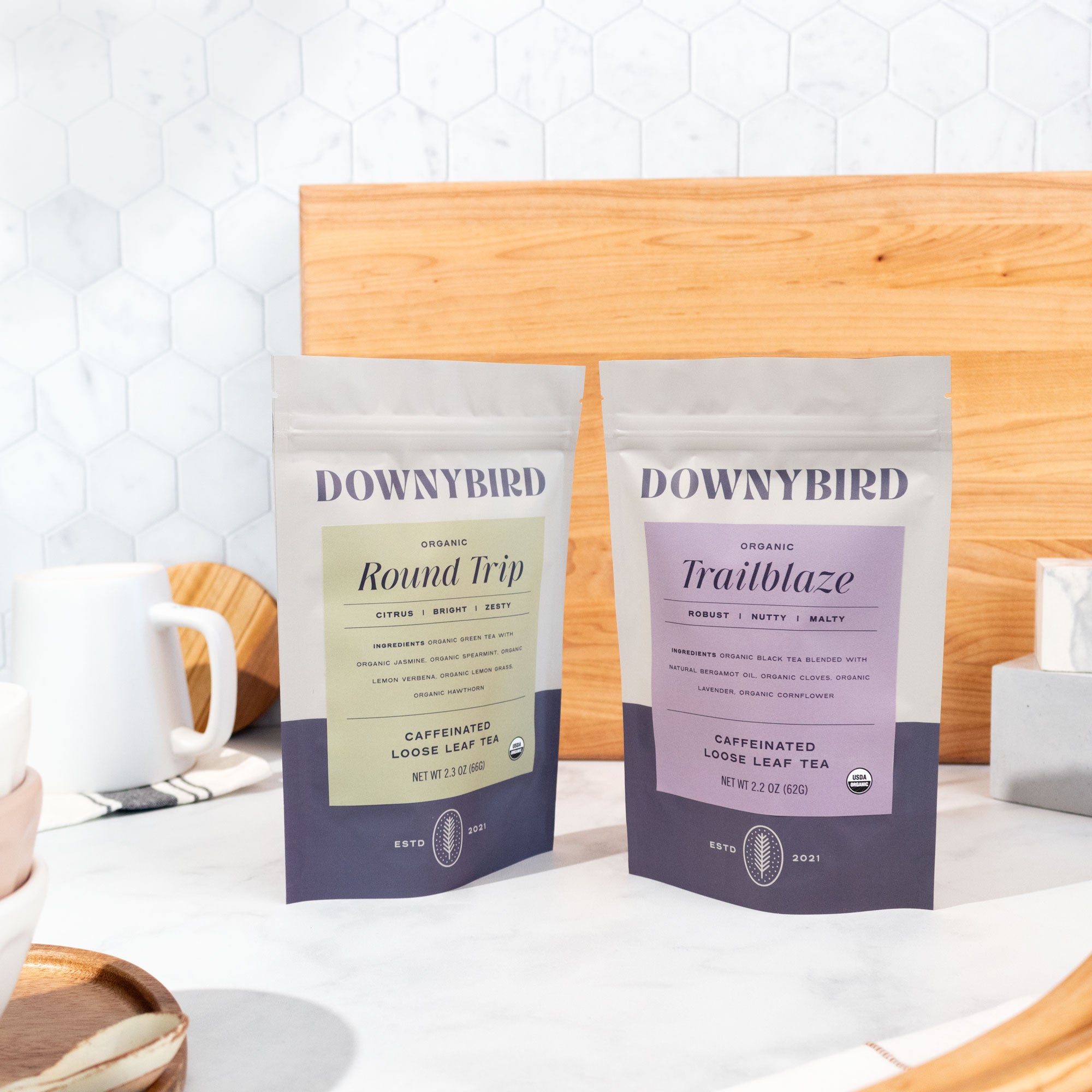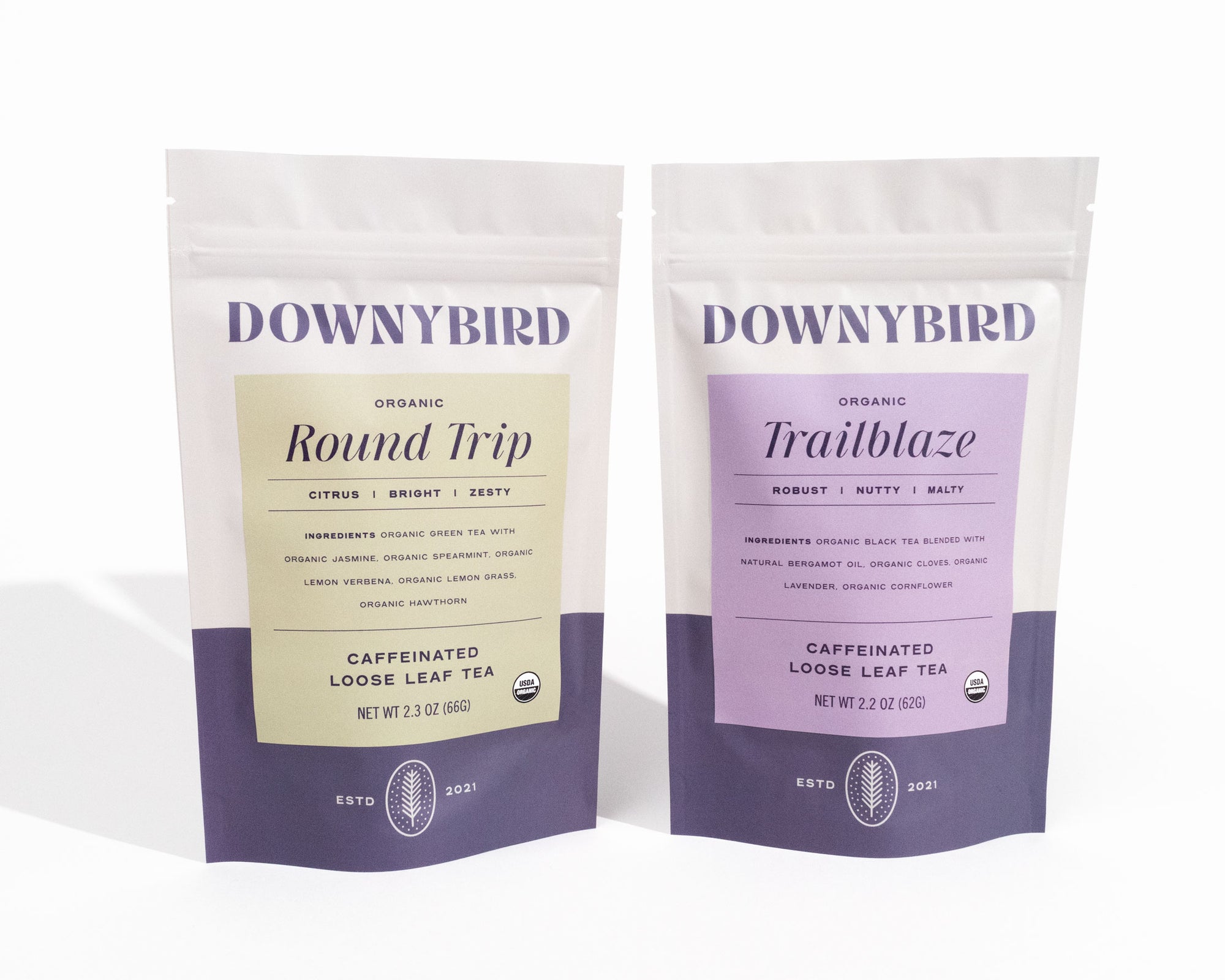 The Jetsetter Bundle
JASMINE GREEN TEA, EARL GREY
5.0 / 5.0
(2) 2 total reviews
$22 $28
( / )
Unavailable
This world-traveling duo never misses final boarding call. A collection of our most spirited teas, Round Trip and Trailblaze shine as a pair. So whether you are craving the deep aromas of a malty black tea or the subtle, citrusy kick of our favorite green tea, you'll be covered. So please, feel free to sit back, relax and enjoy the ride. 
The Perks
✔︎ Over 120 cups of tea
✔︎ Hand-selected blends
✔︎ Enjoy Hot or Iced
✔︎ USDA Certified Organic

Brew Guide
• Use 1-2 teaspoons of tea per mug. 
• Steep for 5-7 minutes. 

Please select all options.