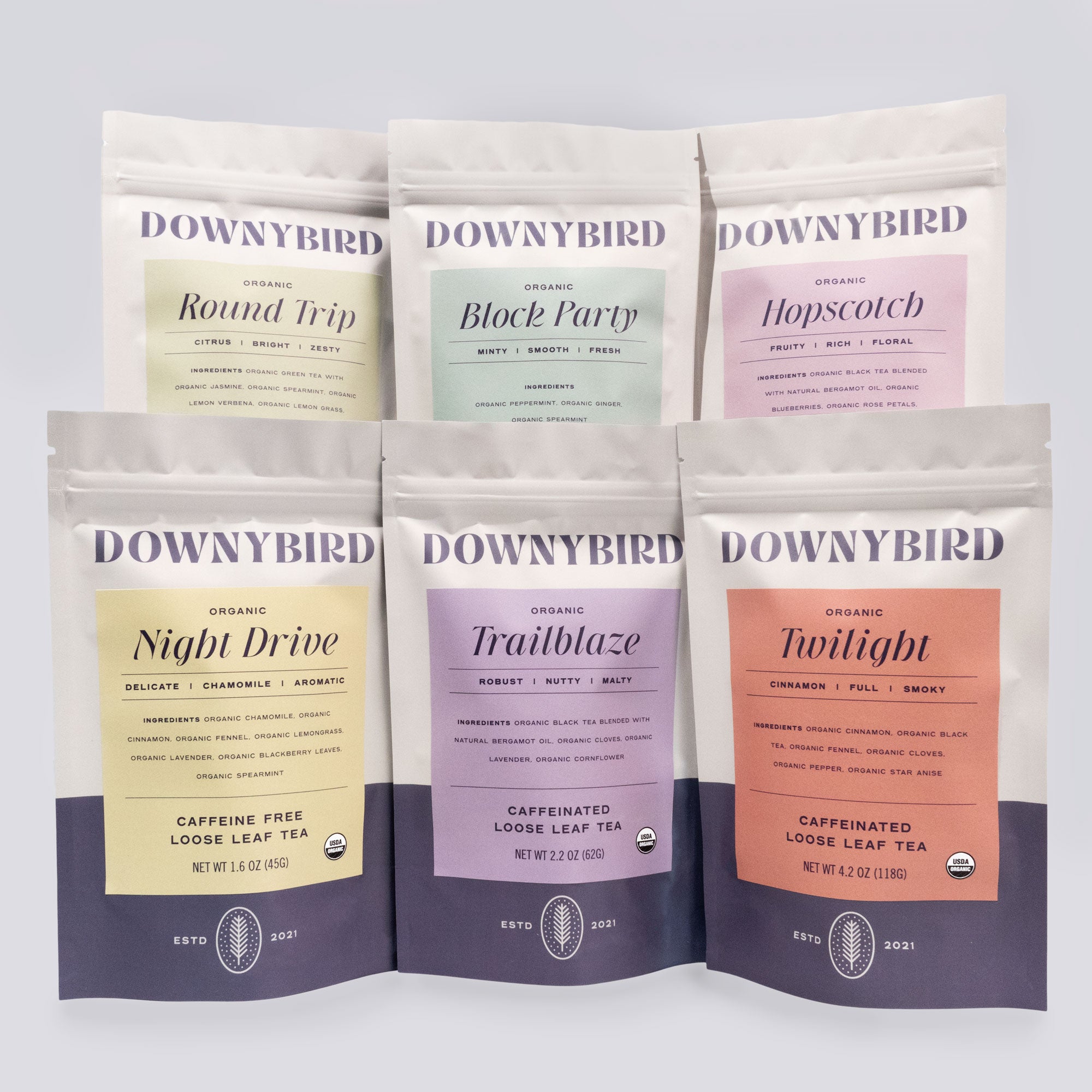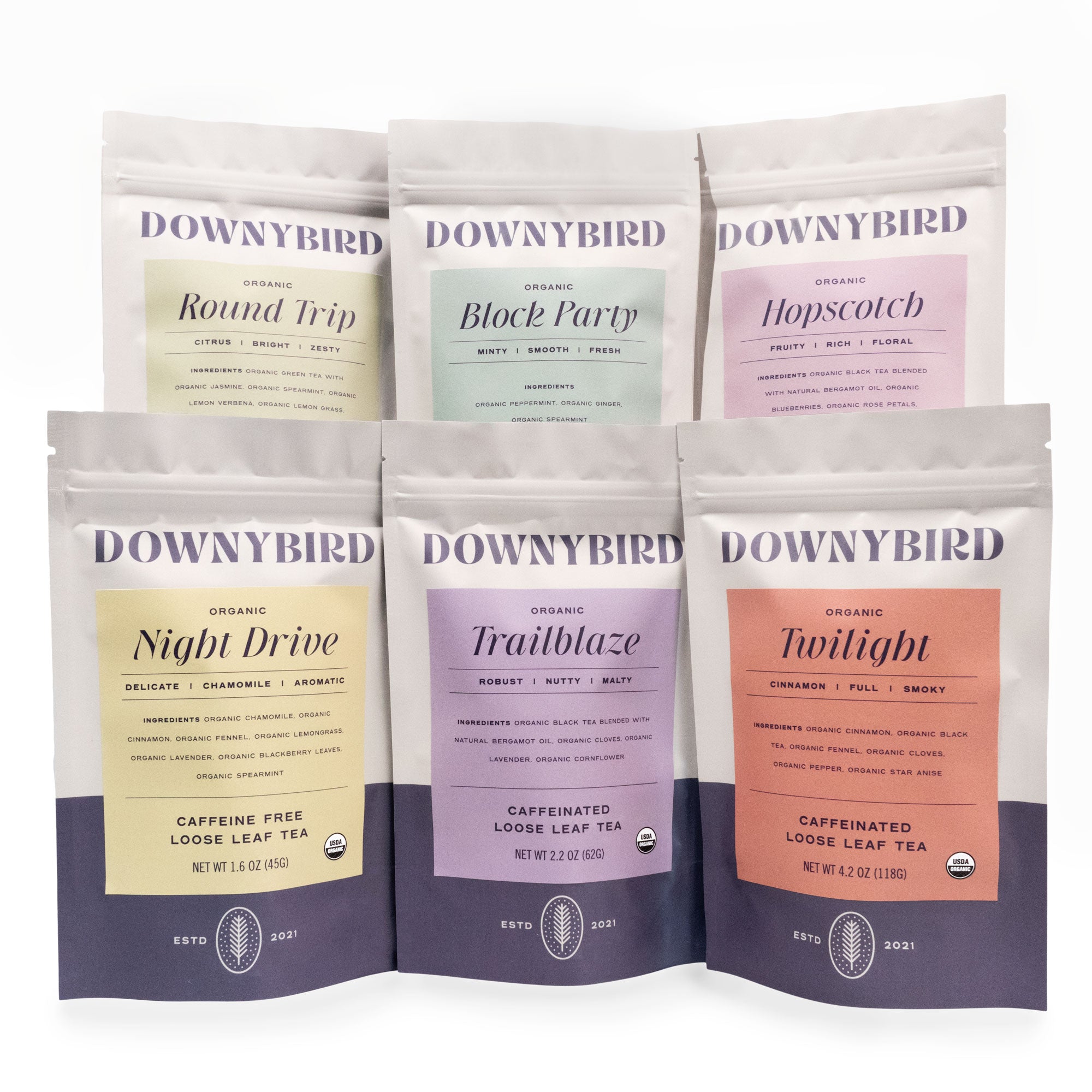 The Expert Bundle
5.0 / 5.0
(2) 2 total reviews
$80 $96
( / )
Unavailable
For the ambitious tea lover in search of a custom basket of blends crafted to fit their every day, our expert bundle is a comprehensive collection of our iconic teas. Ranging from calming, delicate herbal blends to day-powering, rich black teas, this complete set covers all bases. Welcome to memorable tea.
The Perks
✔︎ Over 360 cups of tea
✔︎ Custom-crafted blends
✔︎ Enjoy Hot or Iced
✔︎ USDA Certified Organic

Brew Guide 
• Use 1-2 teaspoons of tea per mug. 
• Steep for 5-7 minutes.

Please select all options.