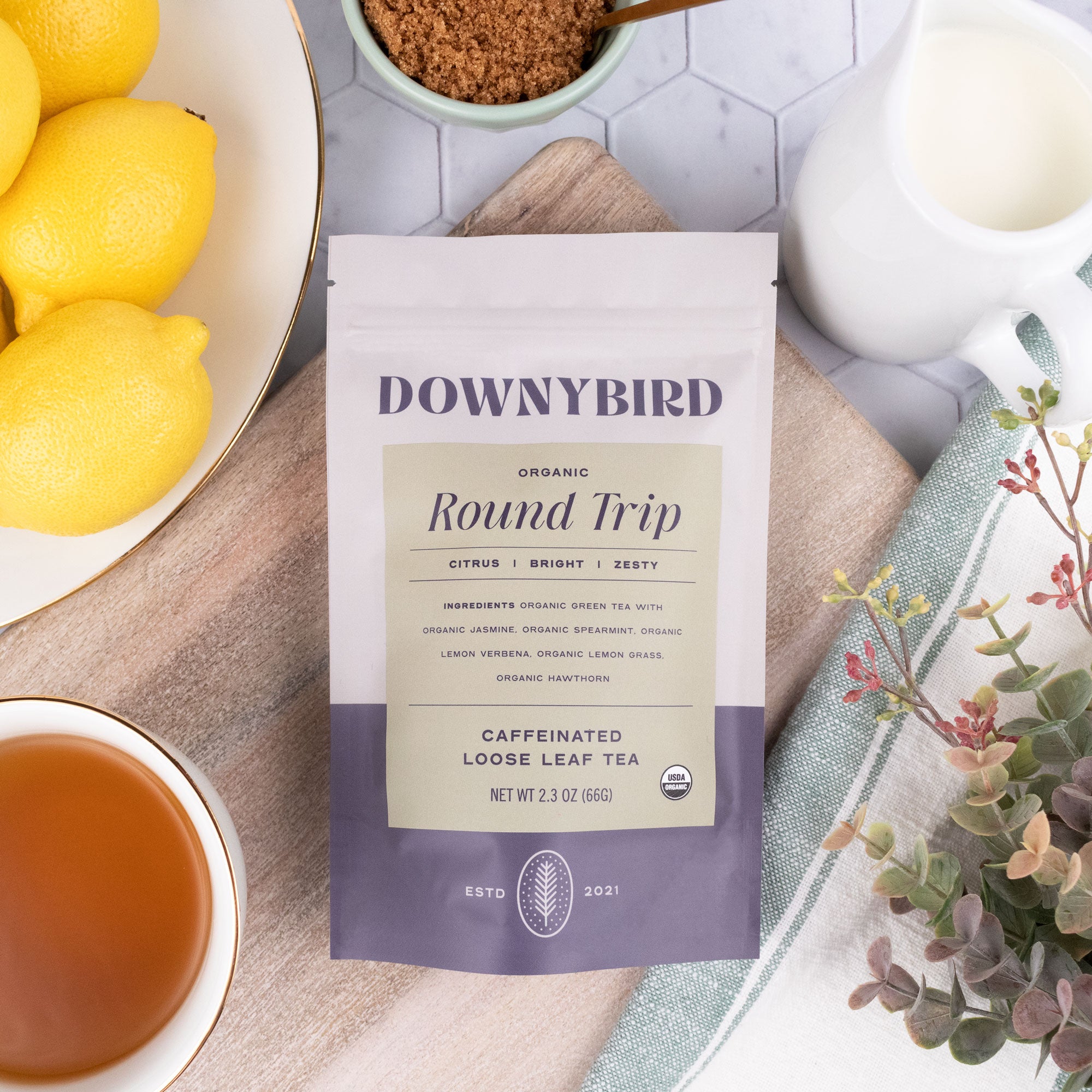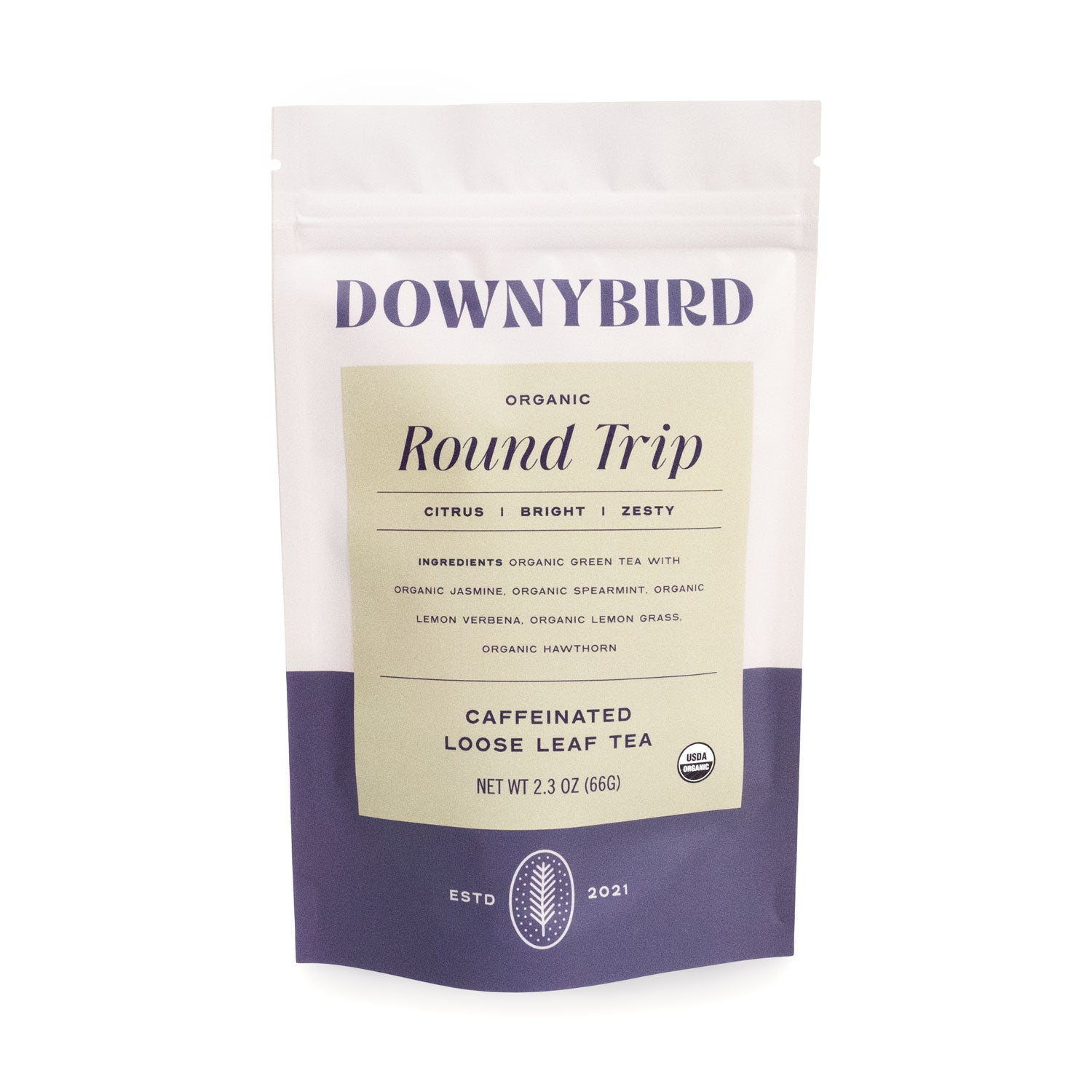 Round Trip (Jasmine Green Tea)
5.0 / 5.0
(15) 15 total reviews
Round Trip is a green tea work of art. Subtle floral notes of jasmine tea blend joyfully into fresh spearmint and a hawthorn base, while zesty hints of lemon verbena and lemongrass pull this beautifully balanced brew towards perfection. One sip and we're confident you'll agree that you've never experienced a tea quite like this.
The Perks
✔︎ Over 60 cups of tea! That's 4x what you get out of a standard box of tea.
✔︎ Enjoy Hot or Iced
✔︎ Caffeinated
✔︎ USDA Certified Organic

Brew Guide
• Use 1-2 teaspoons of tea per mug. 
• Steep for 4-5 minutes. 
Please select all options.