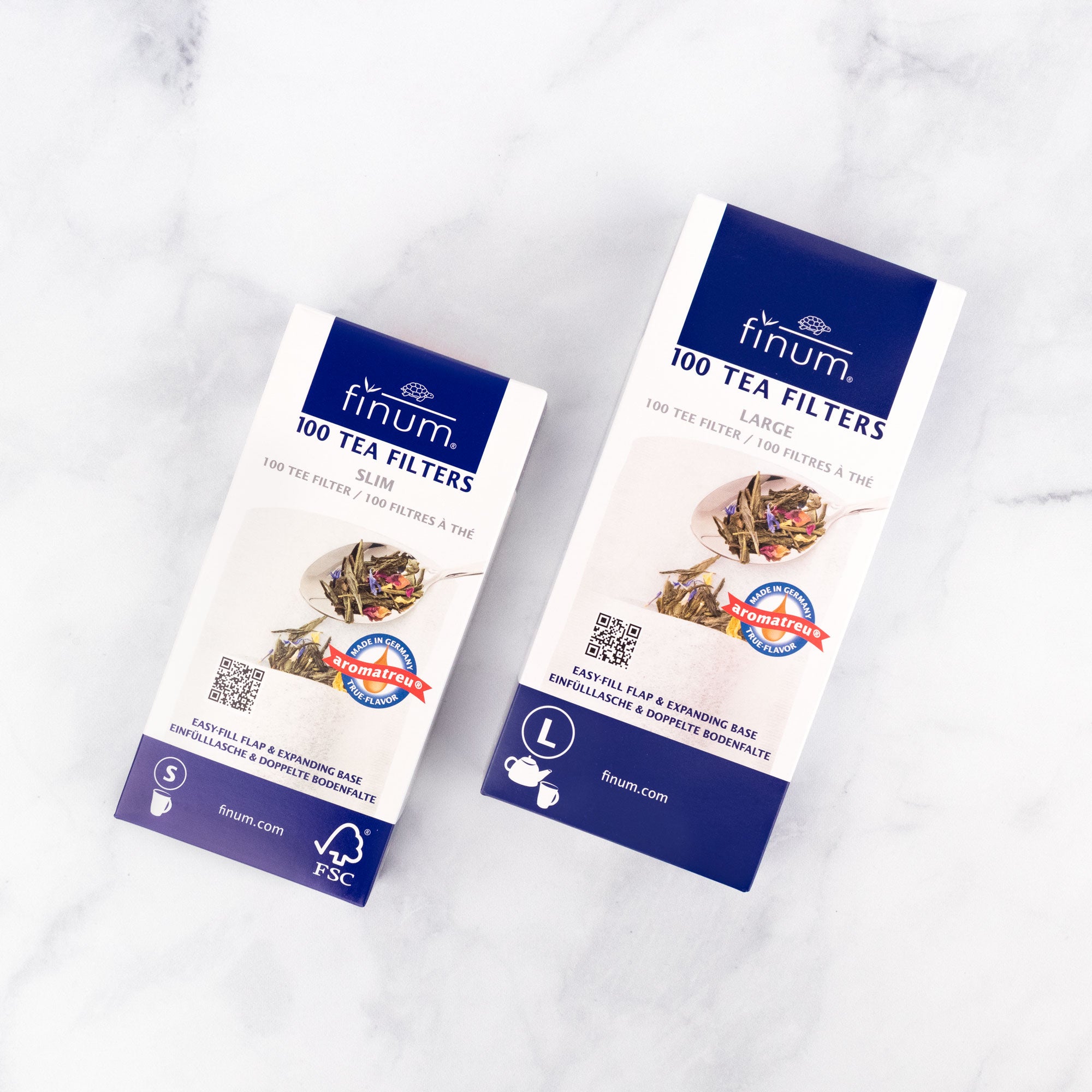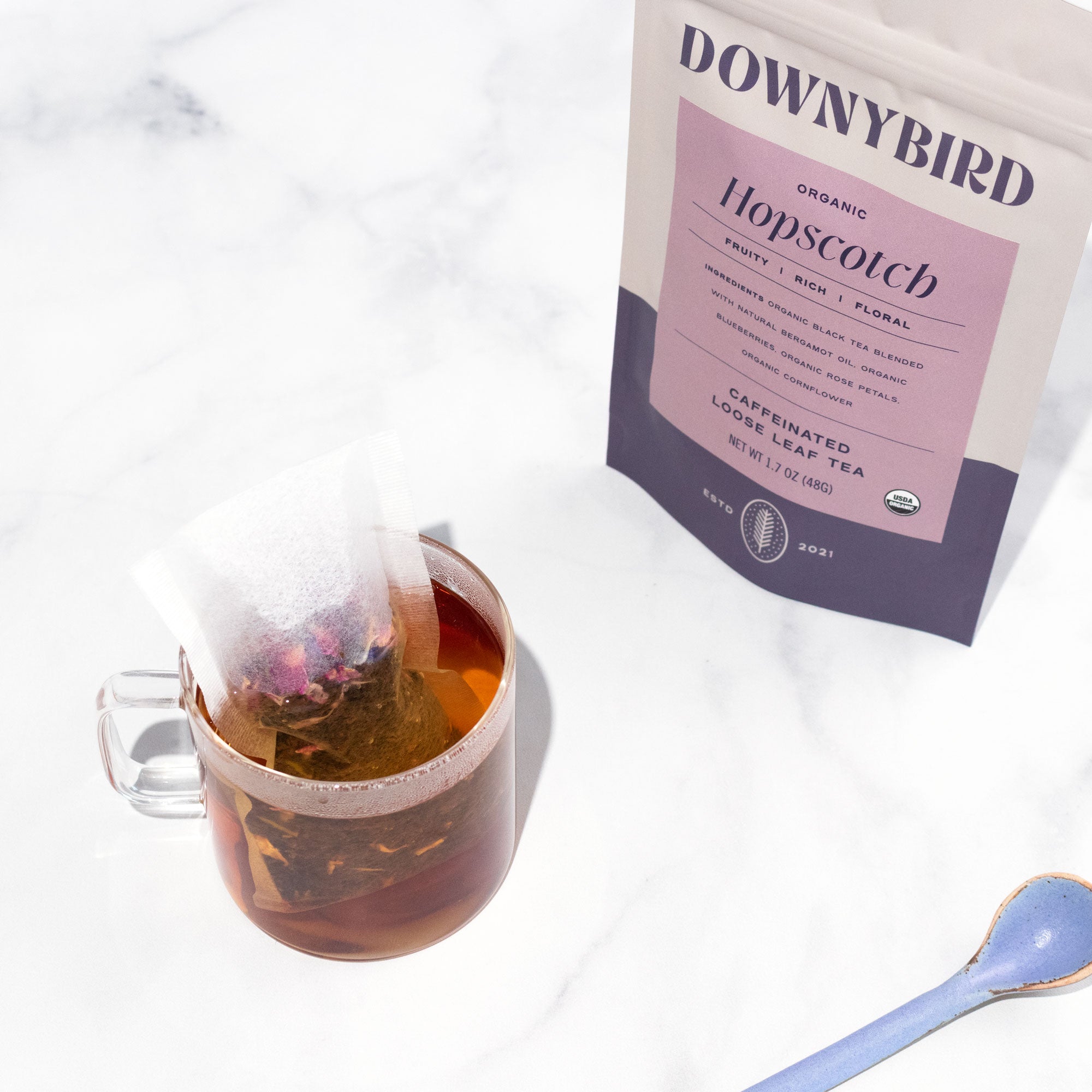 Finum Tea Filters
A perfect fit for on-the-go steeping or batch tea-making, finum® paper filters are easy to use and brew an incredible mug of tea. Simply scoop your favorite Downybird tea into the filter and follow brew instructions.
Reasons we love
✔︎ Biodegradable
✔︎ Chlorine-free
✔︎ Glue-free
✔︎ Fit any shaped mug or beverage dispenser
✔︎ 100 filters per pack

Sizing Recommendation
✔︎ Downybird offers two sizing options. We recommend the large option for making bulk tea or iced tea. We recommend the slim option for single mugs of tea.
Please select all options.