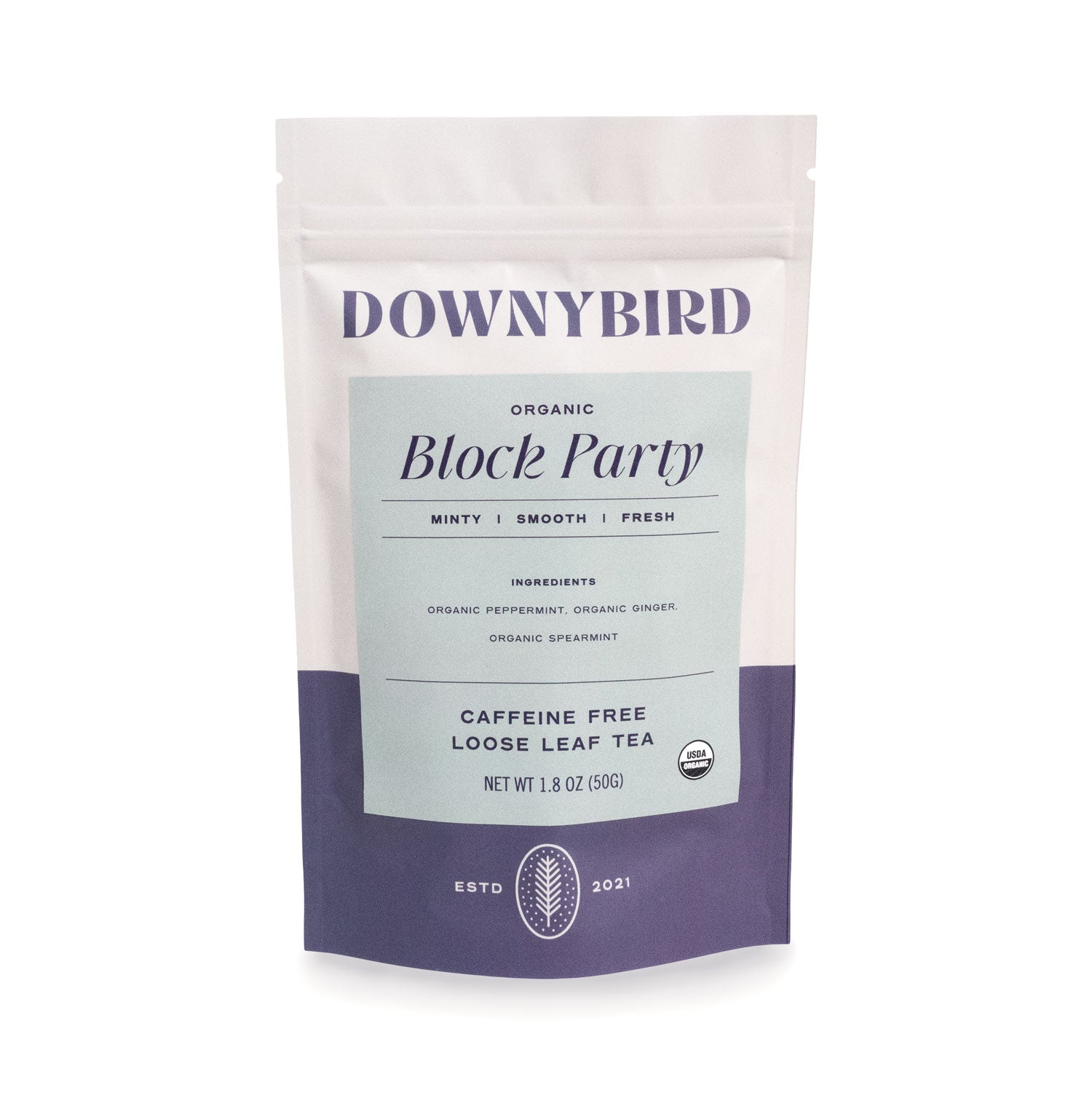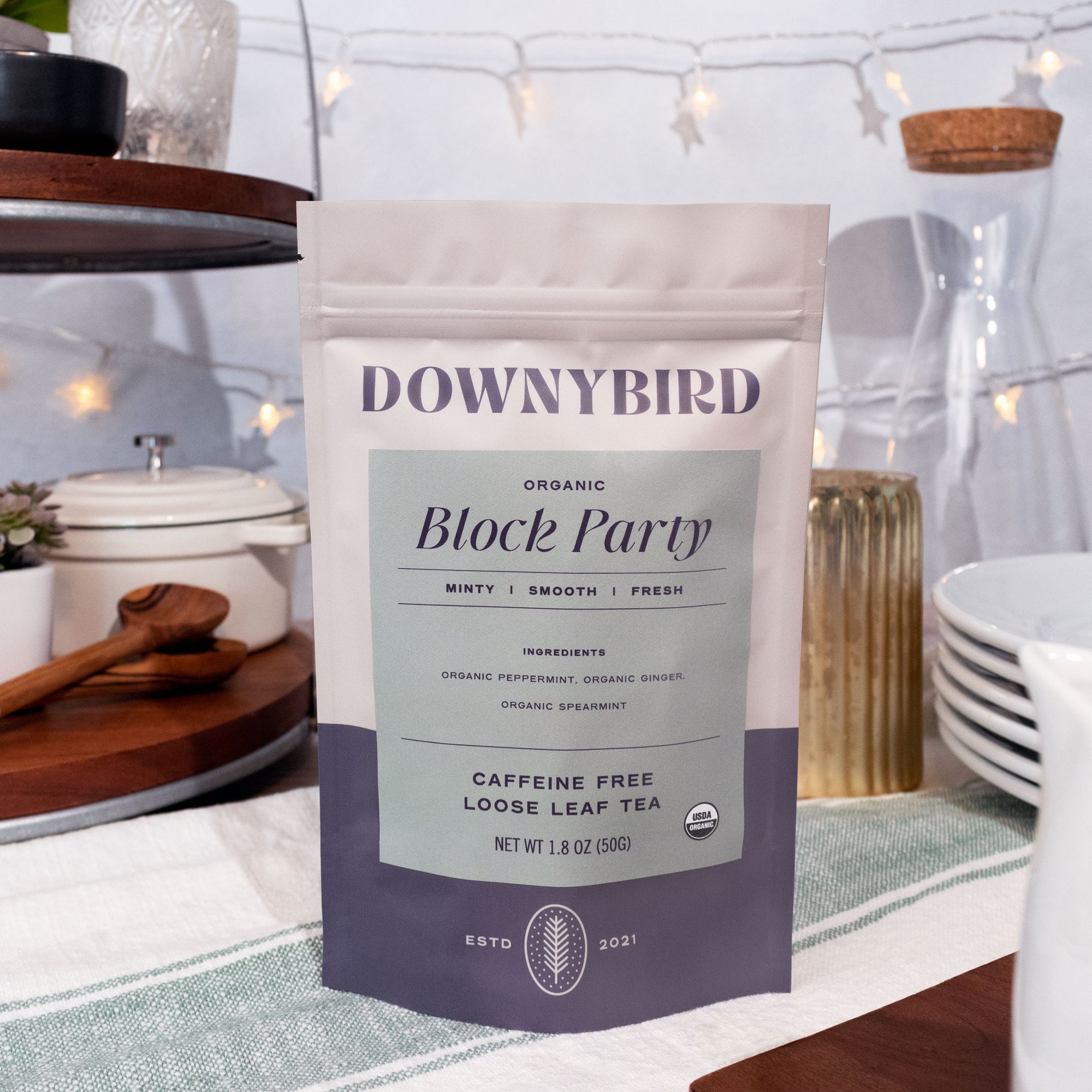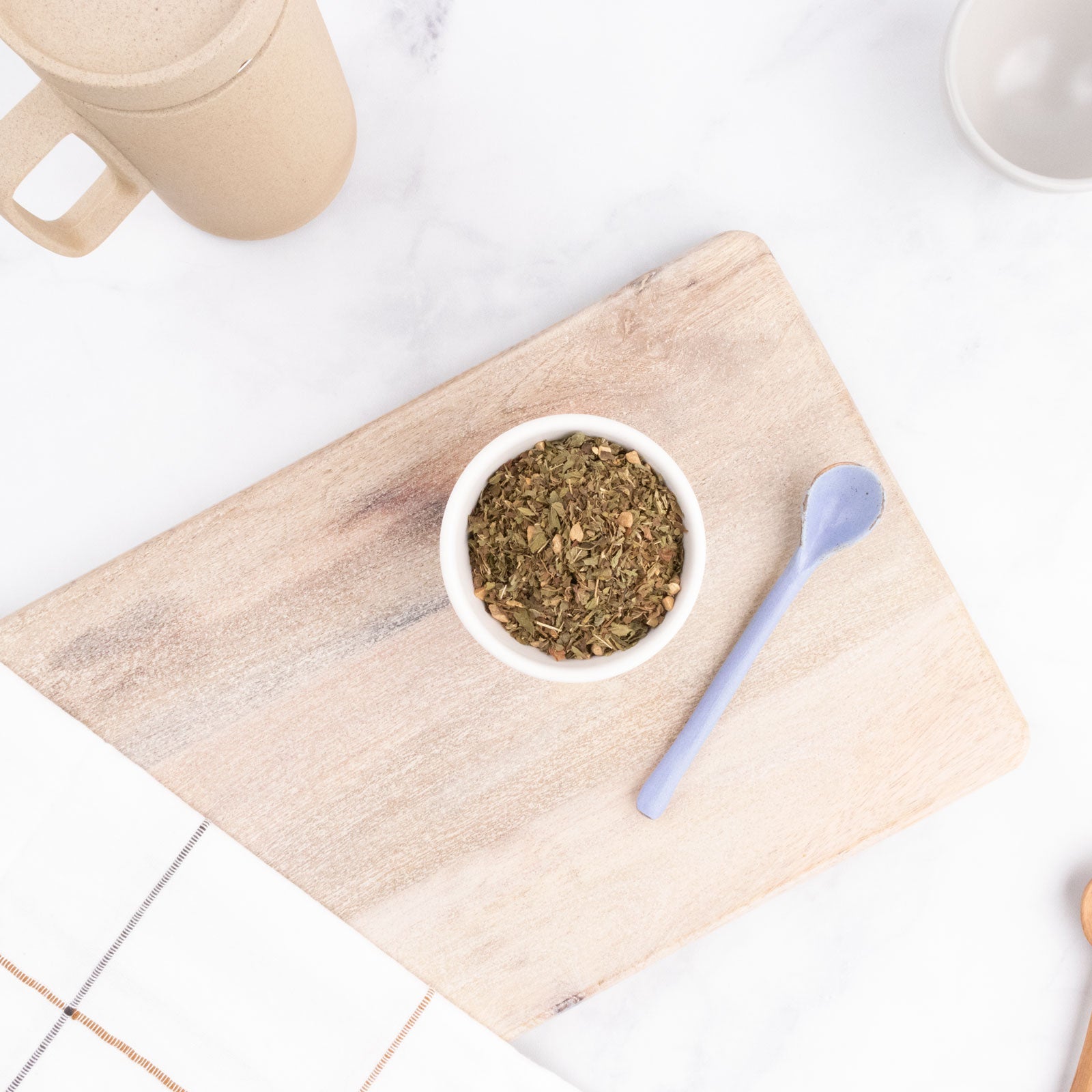 Block Party (Mint)
5.0 / 5.0
(11) 11 total reviews
Block Party is a masterclass in balance. Fresh notes of peppermint and spearmint blend effortlessly to provide a refreshing calm with every sip, while the delicate complexity of ginger brightens the tea just perfectly enough to grant "this is the best mint tea I have ever had status."
The Perks
✔︎ Over 60 cups of tea! That's 4x what you get out of a standard box of tea.
✔︎ Enjoy Hot or Iced
✔︎ Caffeine Free
✔︎ USDA Certified Organic

Brew Guide
• Use 1-2 teaspoons of tea per mug. 
• Steep for 5-7 minutes. 
Please select all options.