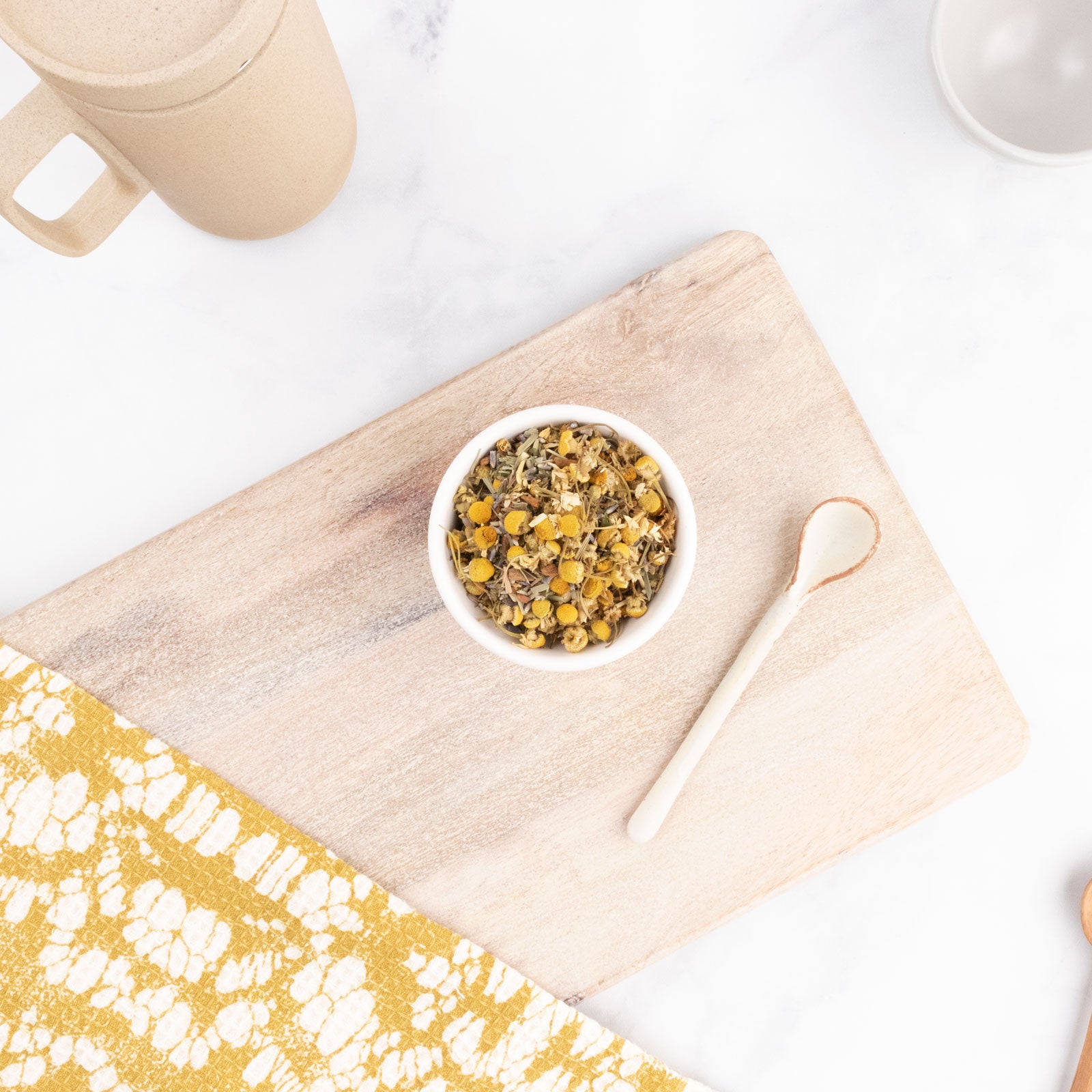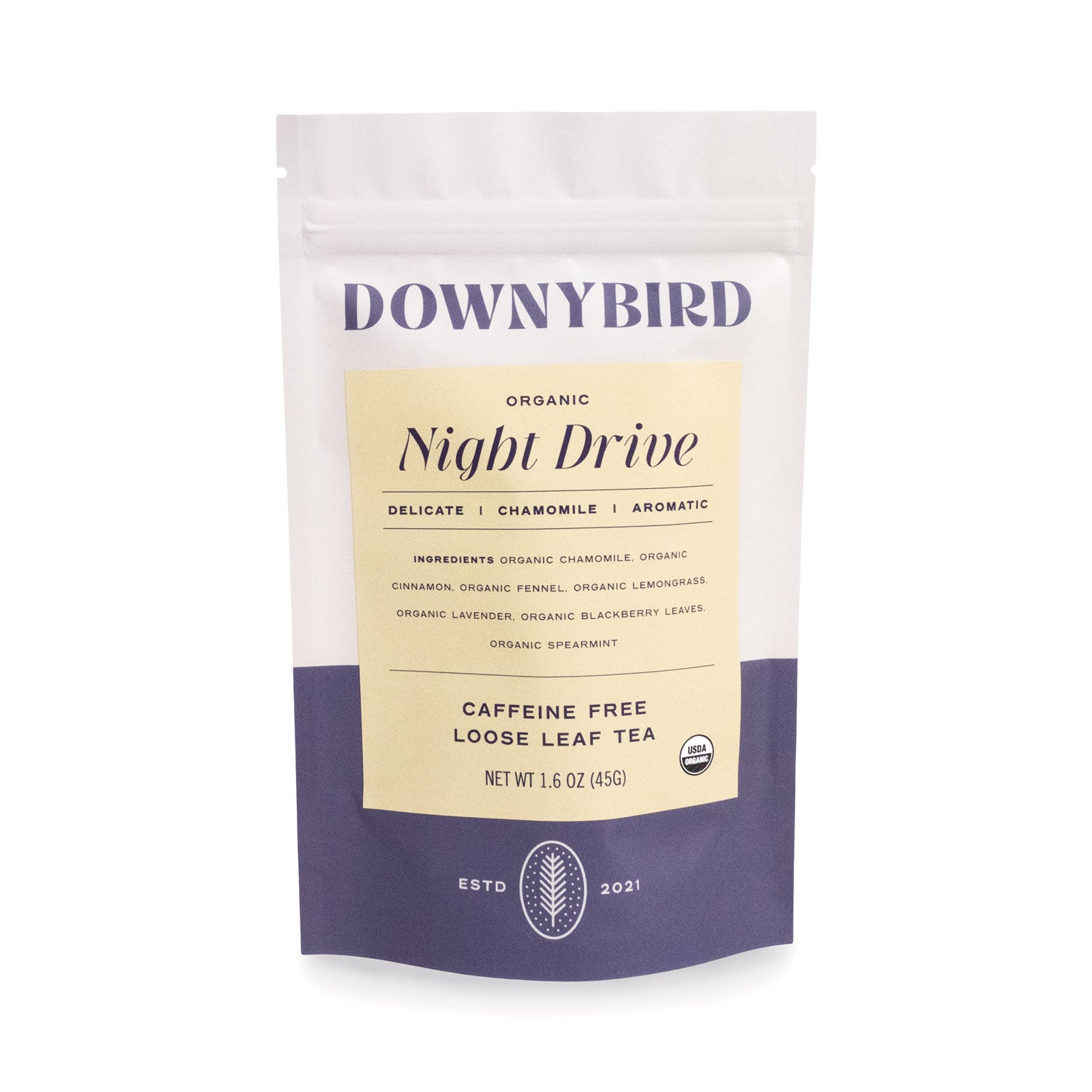 Night Drive (Chamomile)
5.0 / 5.0
(54) 54 total reviews
Inspired by the calming glow of headlights gently illuminating the cool night air, Night Drive is all about the journey. Starting with a soothing chamomile base, a delicate blend of cinnamon, fennel and lemongrass add a balanced warmth, while blackberry leaves, spearmint, and lavender round this inspired blend into perfect harmony. If ever there was a tea that could be described as iconic, this would be it.
The Perks
✔︎ Over 60 cups of tea! That's 4x what you get out of a standard box of tea.
✔︎ Enjoy Hot or Iced
✔︎ Caffeine Free
✔︎ USDA Certified Organic
Brew Guide
• Use 1-2 teaspoons of tea per mug. 
• Steep for 5-7 minutes. 
Please select all options.