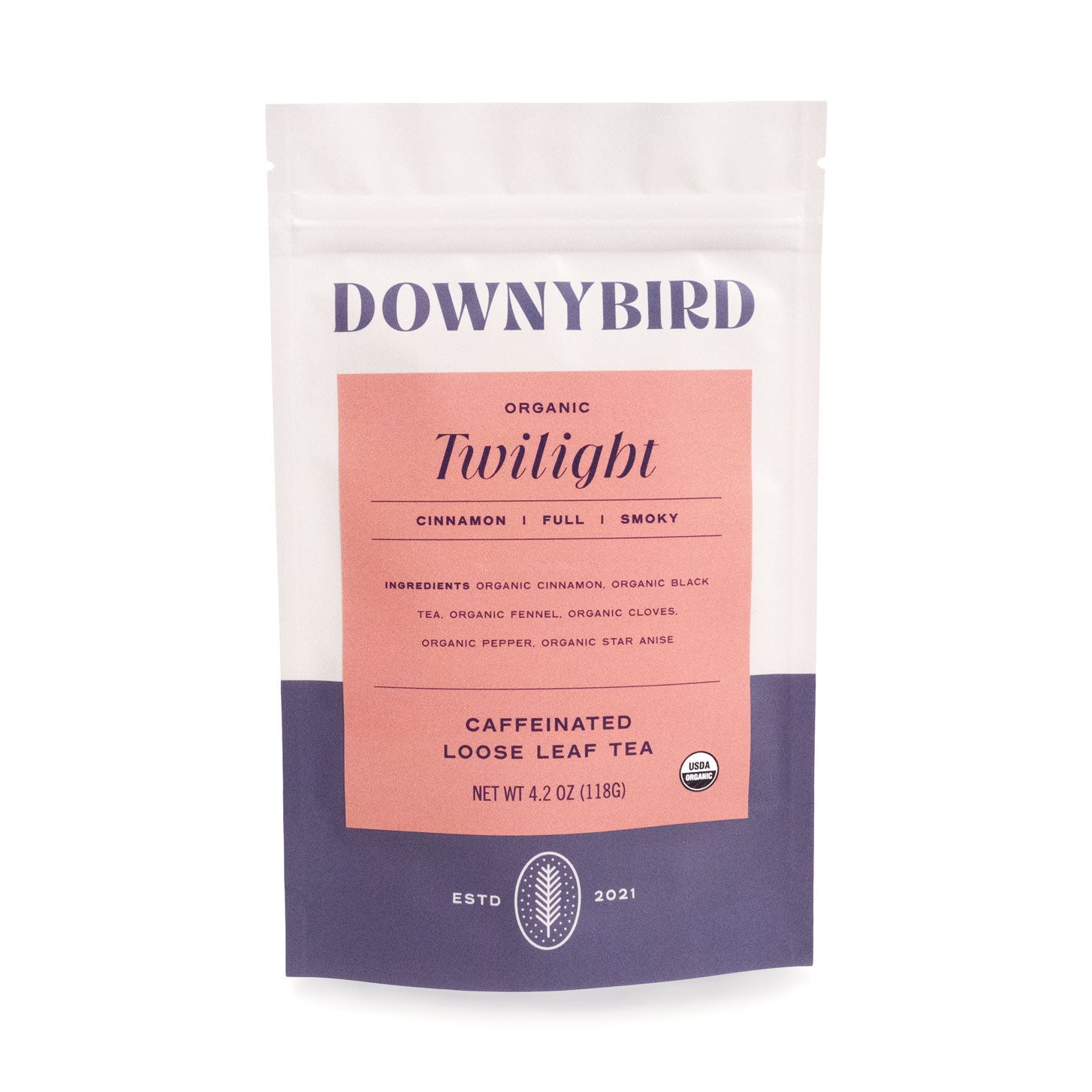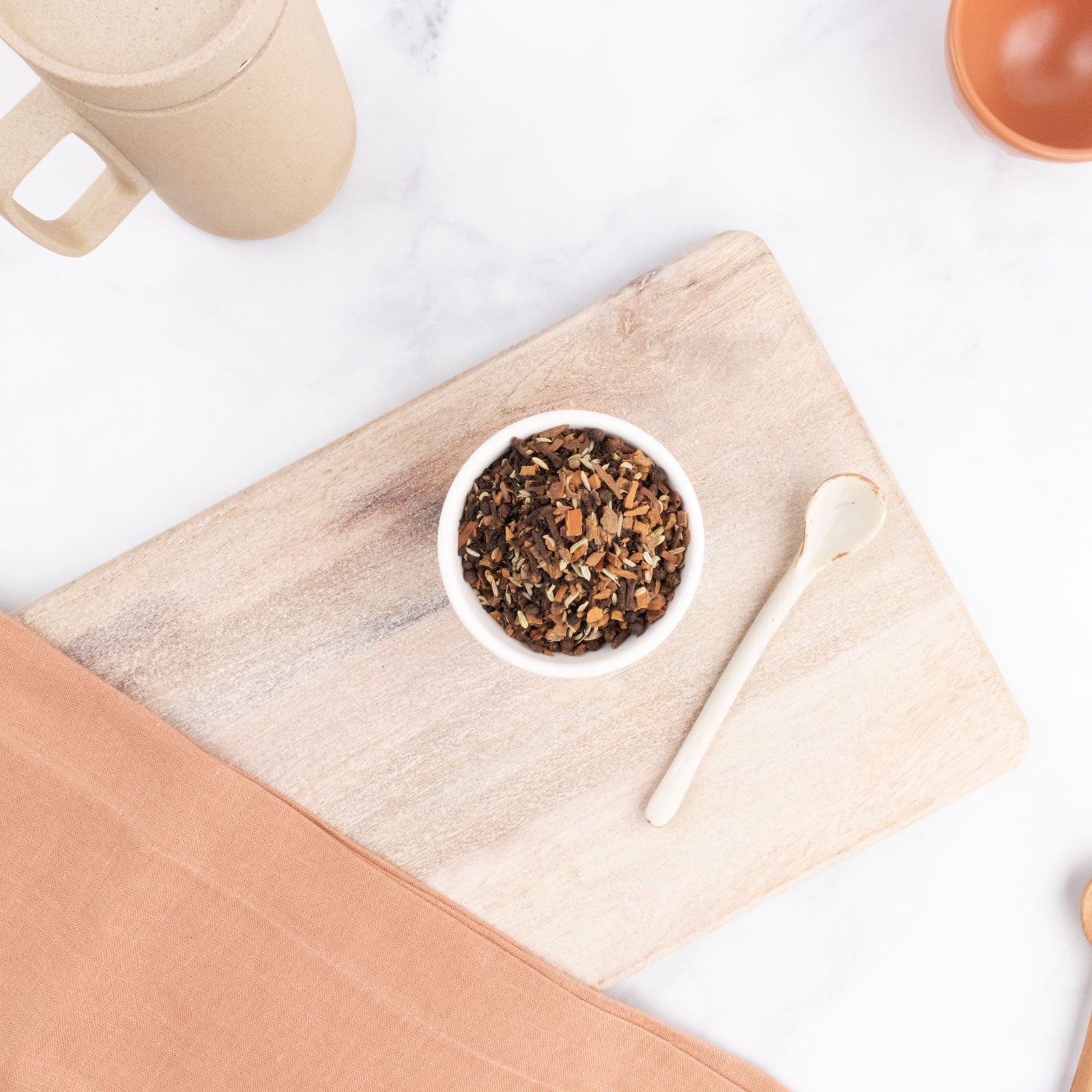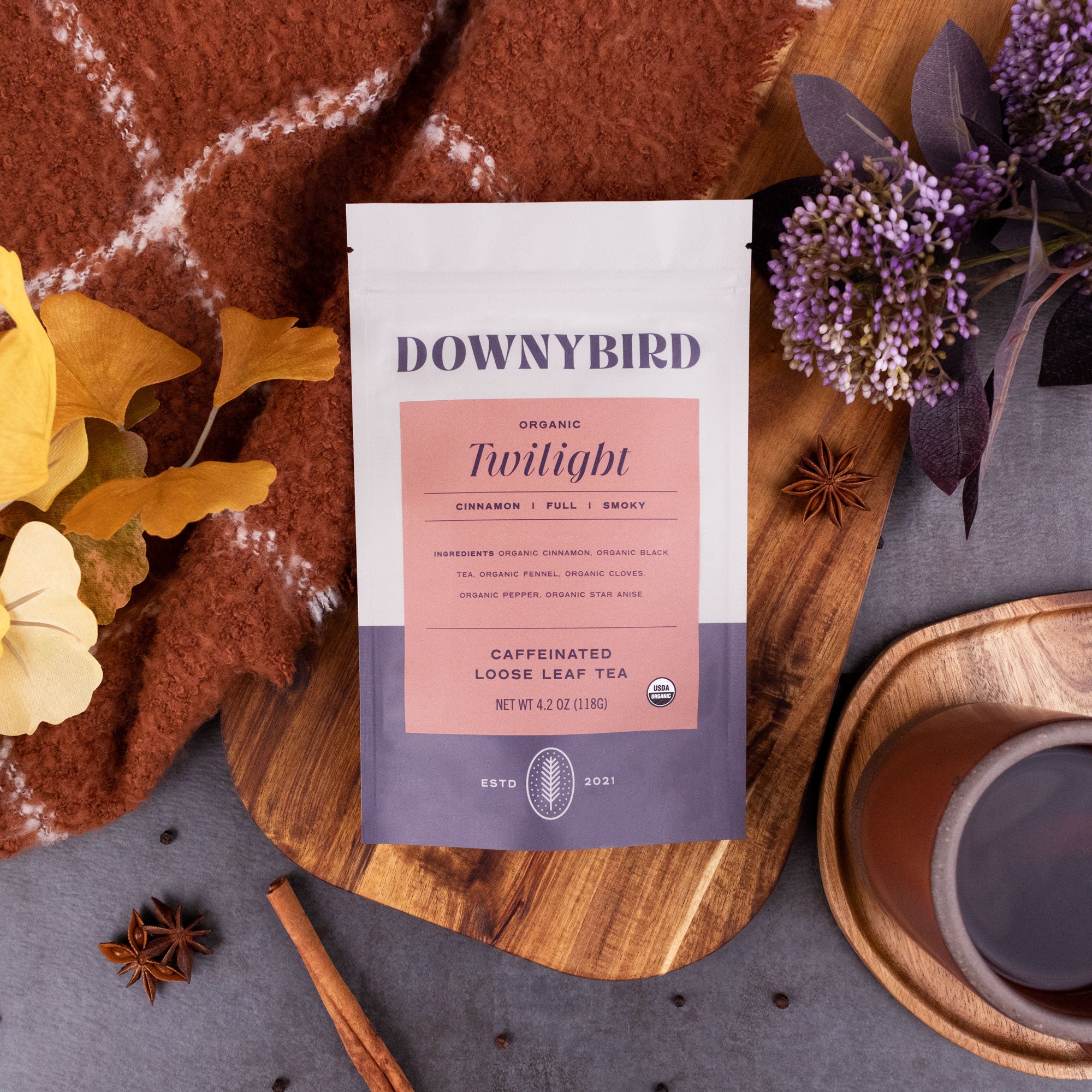 Twilight (Chai)
5.0 / 5.0
(9) 9 total reviews
Twilight is on a chai-inspired mission to keep you cozy. The distinct warmth of high-quality cinnamon is layered with care over a deep black tea while fennel, cloves, pepper and star anise blend harmoniously into a fuzzy, warm blanket for the senses. No need to get your hands dirty building a crackling wood fire. Twilight's got you covered.
The Perks
✔︎ Over 60 cups of tea! That's 4x what you get out of a standard box of tea.
✔︎ Enjoy Hot or Iced
✔︎ Caffeinated
✔︎ USDA Certified Organic

Brew Guide
• Use 1-2 teaspoons of tea per mug. 
• Steep for 5-7 minutes. 
Please select all options.