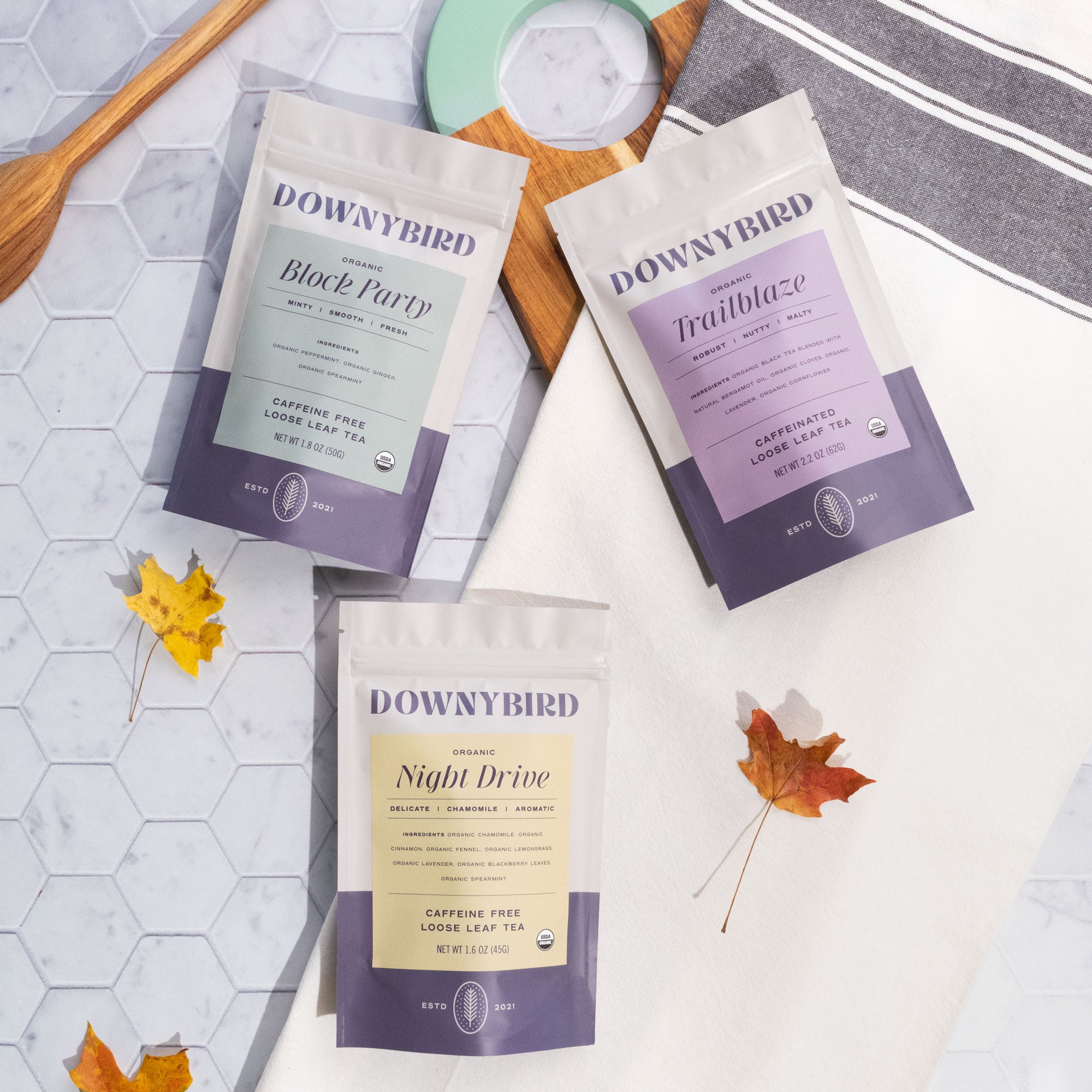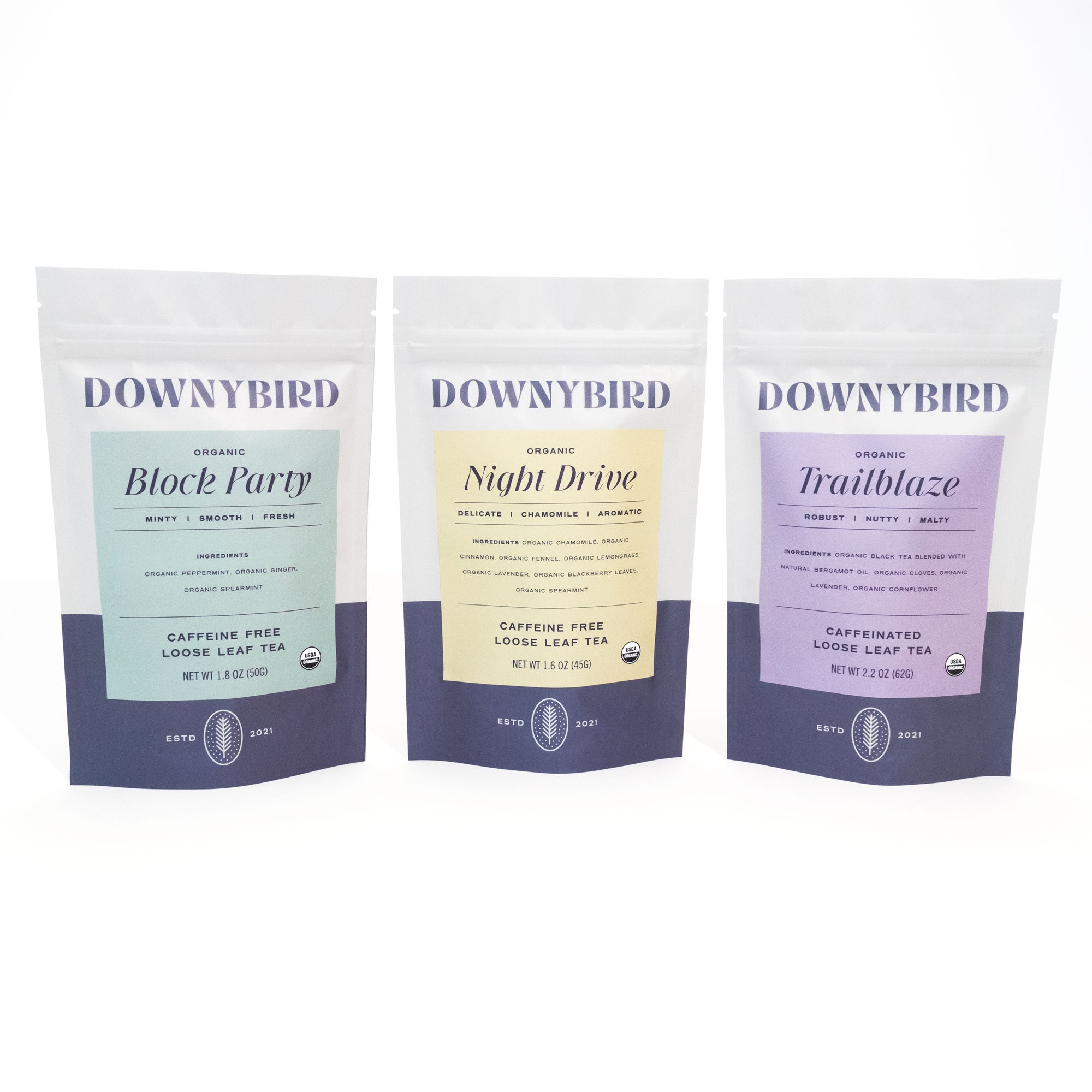 The Homebody Bundle
MINT, CHAMOMILE, EARL GREY
5.0 / 5.0
(4) 4 total reviews
$36 $44
( / )
Unavailable
A cozy collection for those special days reserved for good books, movie marathons and everything wonderful you can do without leaving your front door. This warm gathering of tea fits like a pair of your favorite fuzzy socks. Hand-selected to complement your best day at home, Trailblaze brings a rich black tea while Block Party and Night Drive's vibrant herbal blends finish the trio on a high. Isn't it great to be a homebody?
The Perks
✔︎ Over 180 cups of tea
✔︎ Hand-selected blends
✔︎ Enjoy Hot or Iced
✔︎ USDA Certified Organic

Brew Guide
• Use 1-2 teaspoons of tea per mug. 
• Steep for 5-7 minutes.

Please select all options.