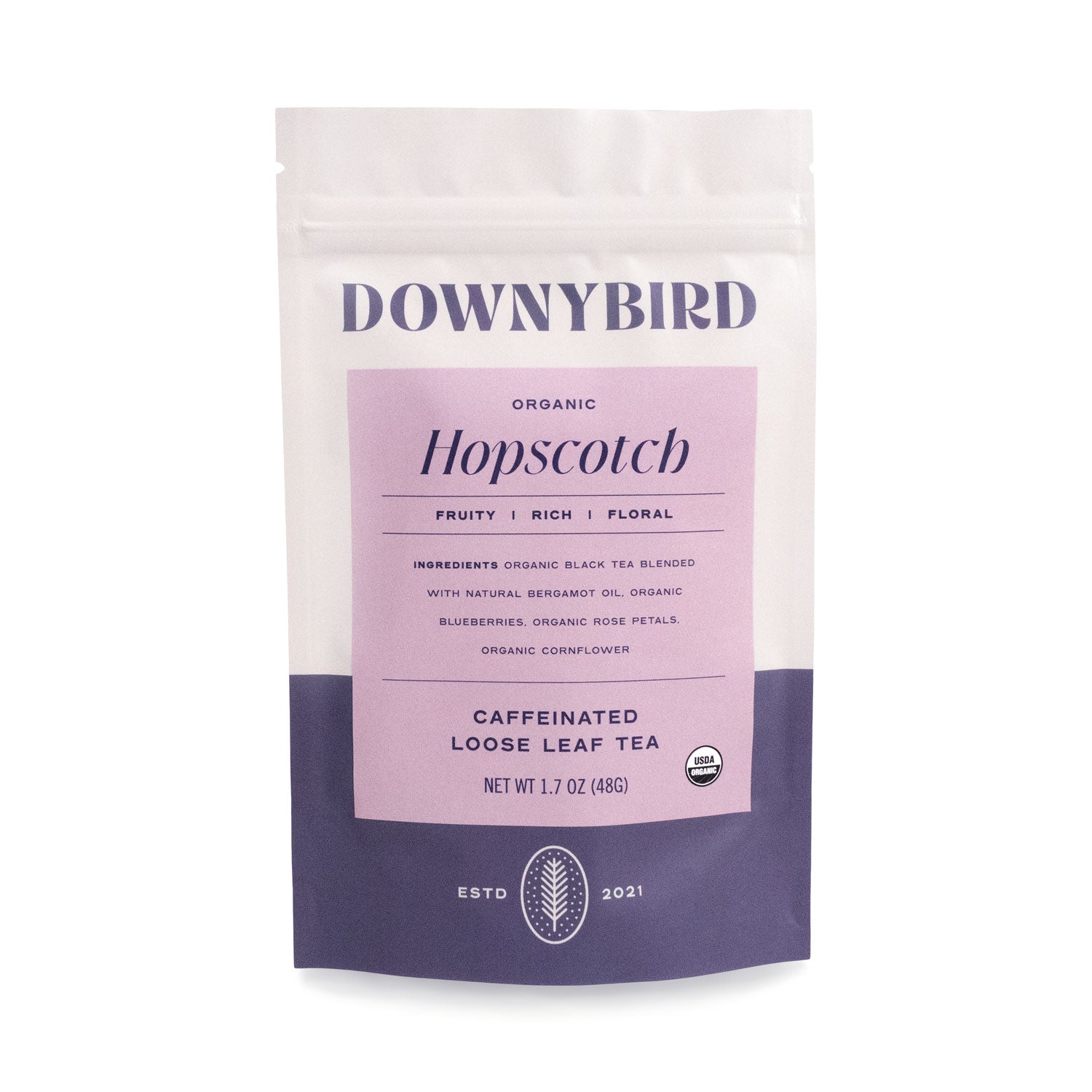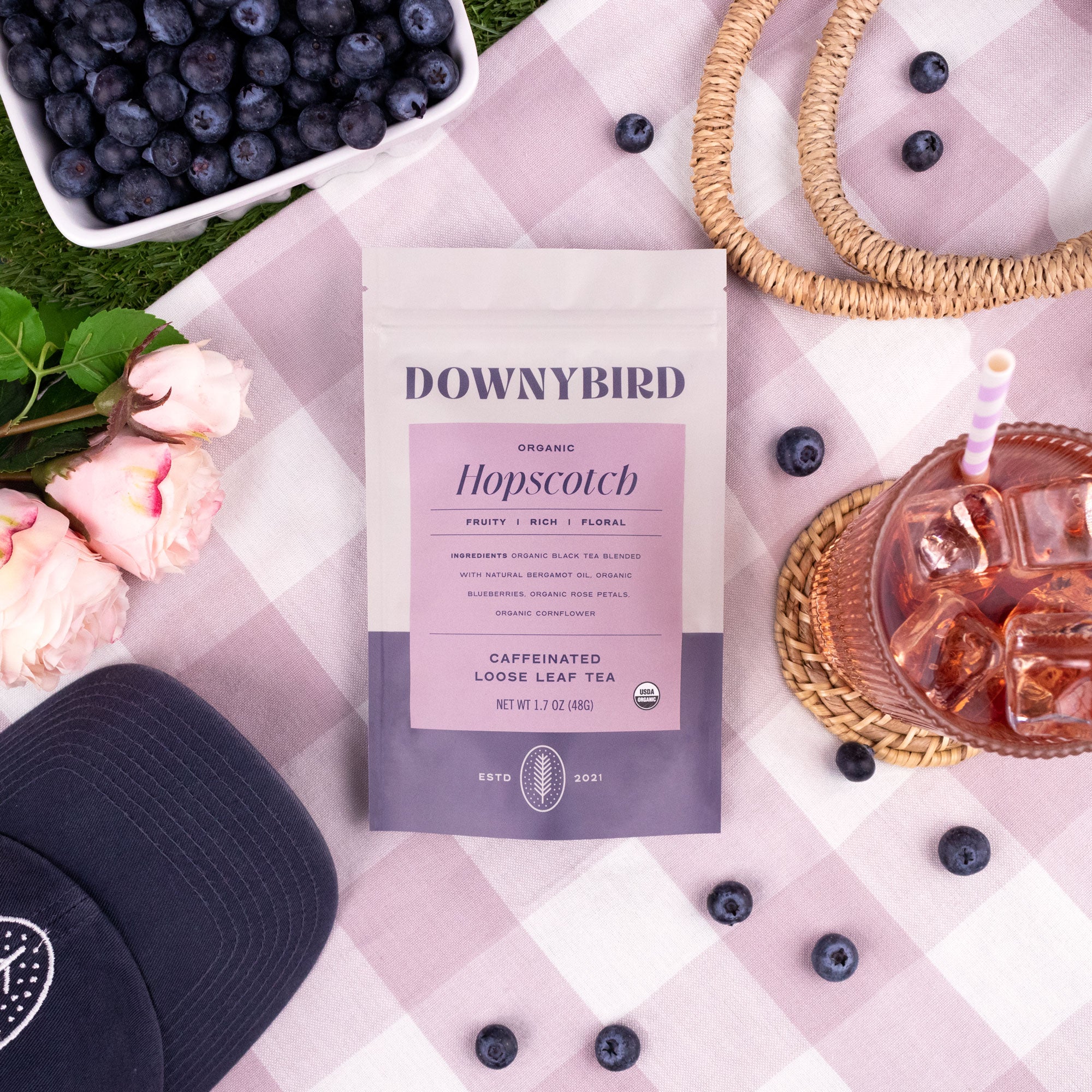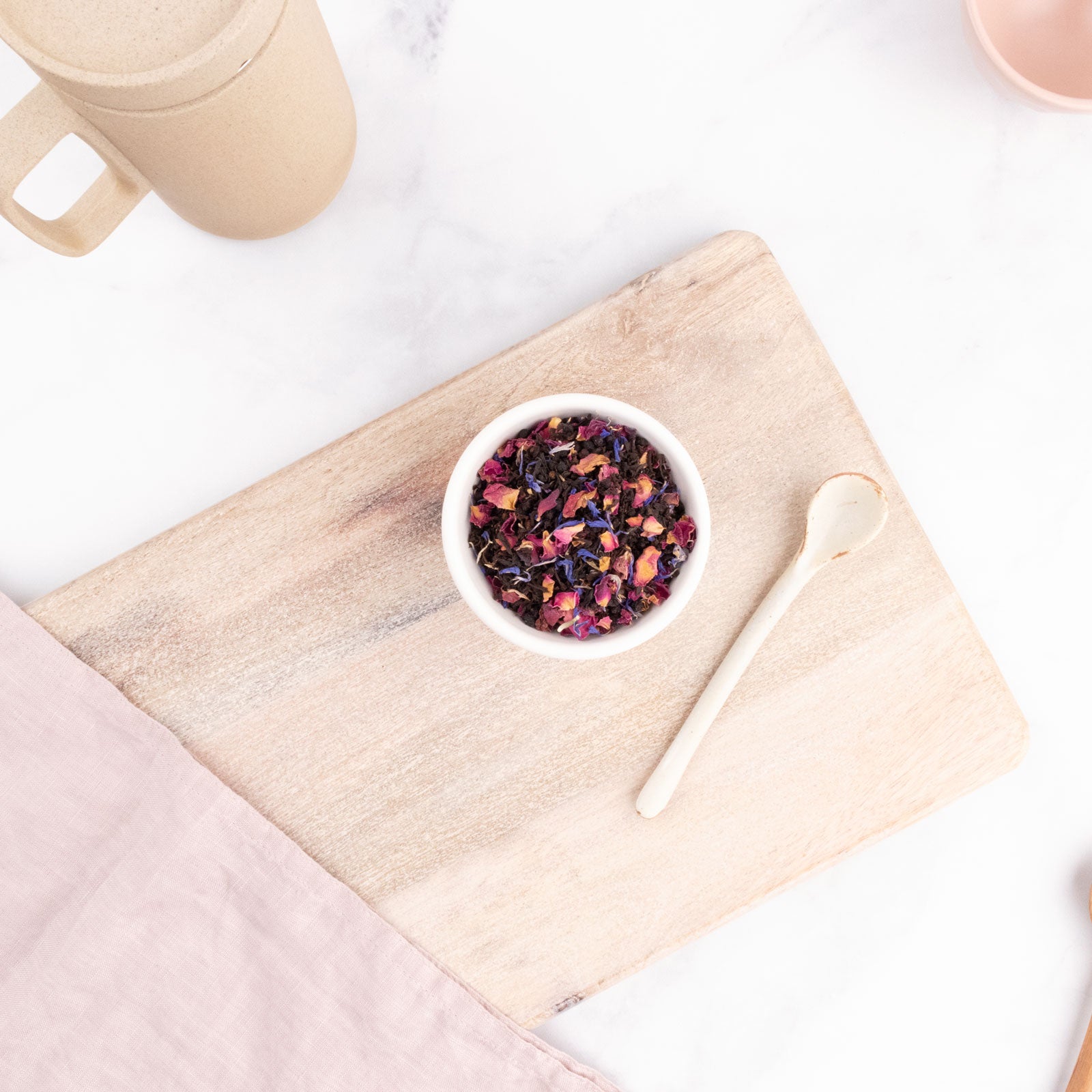 Hopscotch (Blueberry Earl Grey)
5.0 / 5.0
(12) 12 total reviews
As the name implies, Hopscotch is our most playful tea. The bright, cheerful sweetness of blueberries dances effortlessly across our rich, earl grey base, while rose petals and cornflower blend delicately into a bursting floral bouquet. Don't be surprised if this unique blend becomes your new pantry staple.
The Perks
✔︎ Over 60 cups of tea! That's 4x what you get out of a standard box of tea.
✔︎ Enjoy Hot or Iced
✔︎ Caffeinated
✔︎ USDA Certified Organic

Brew Guide
• Use 1-2 teaspoons of tea per mug. 
• Steep for 5-7 minutes. 
Please select all options.