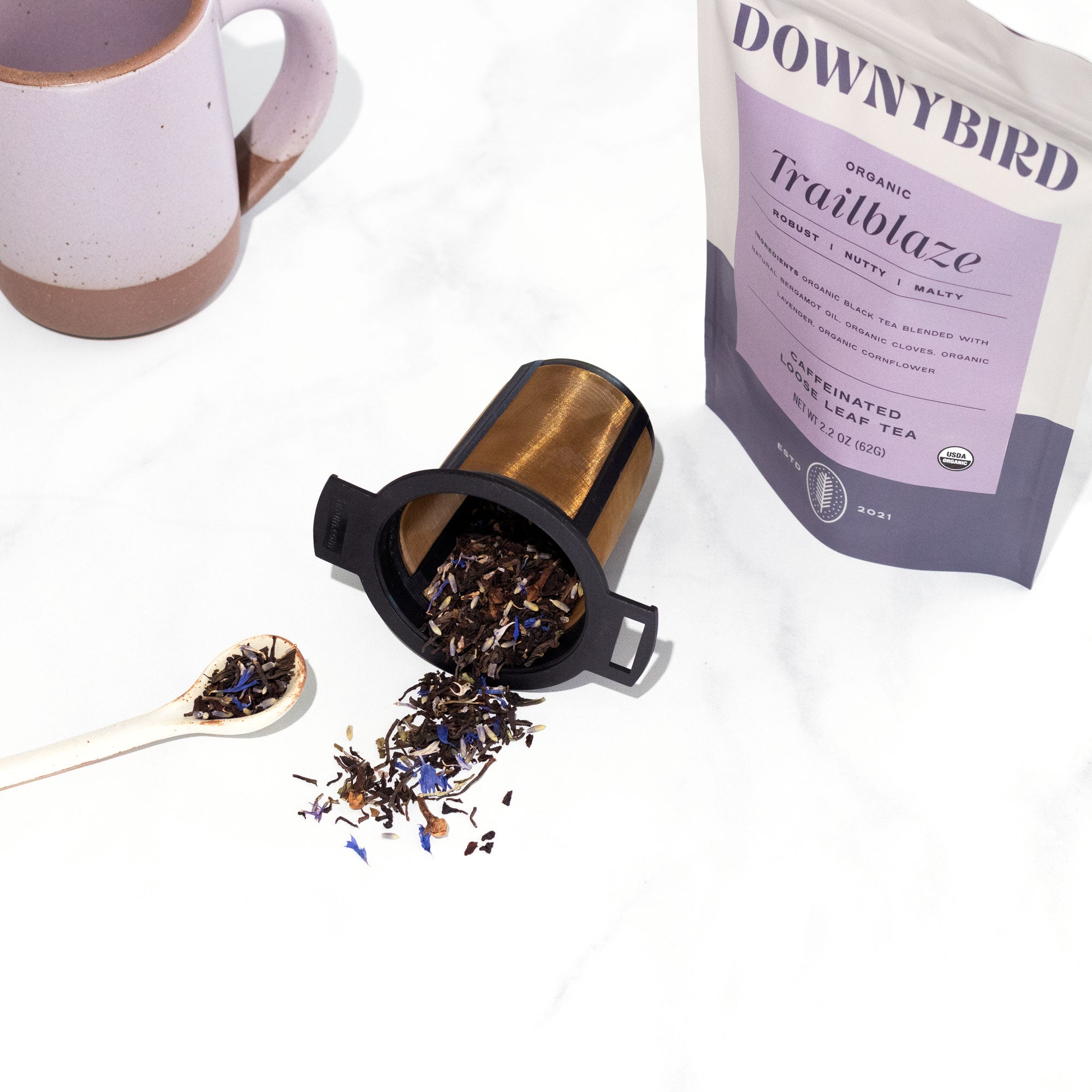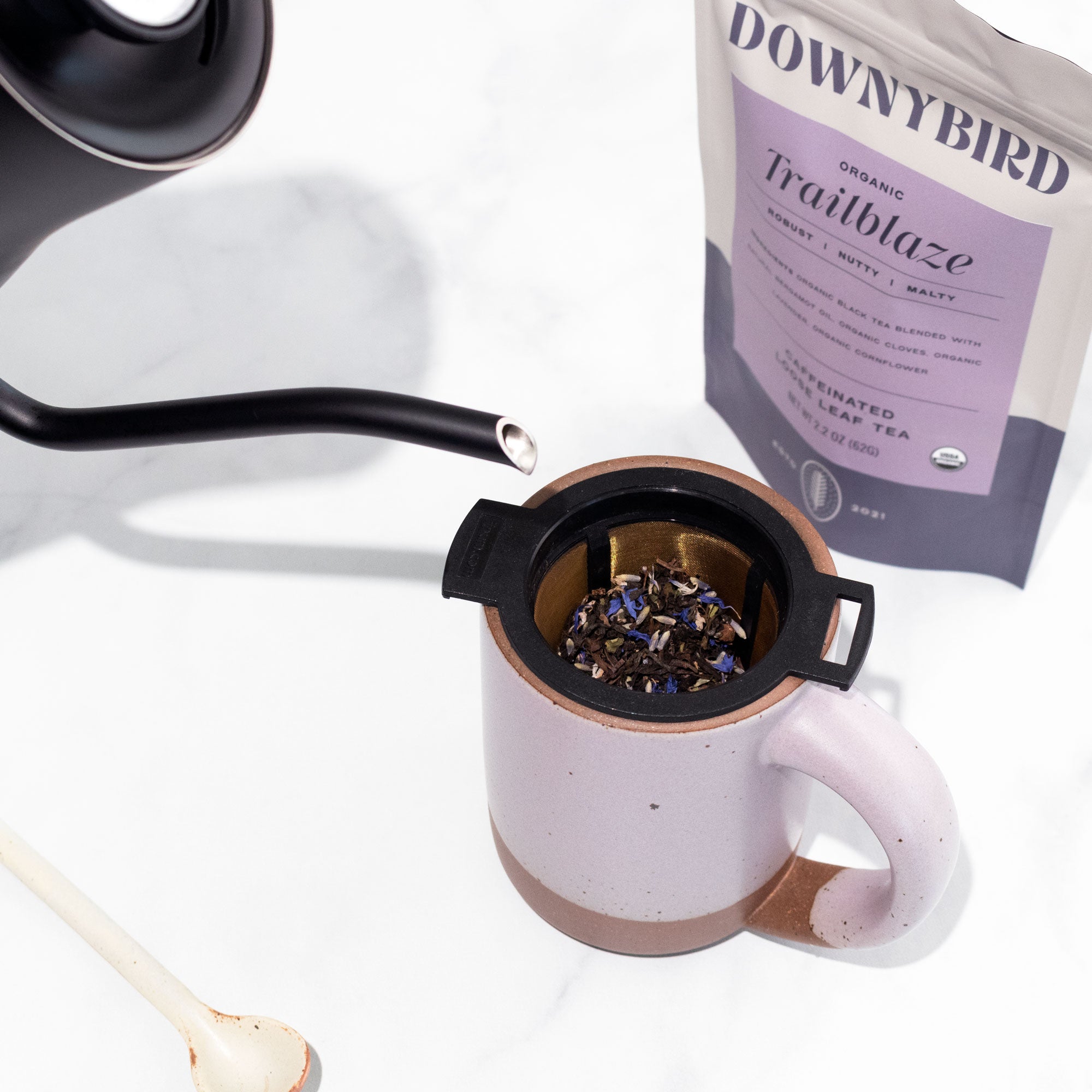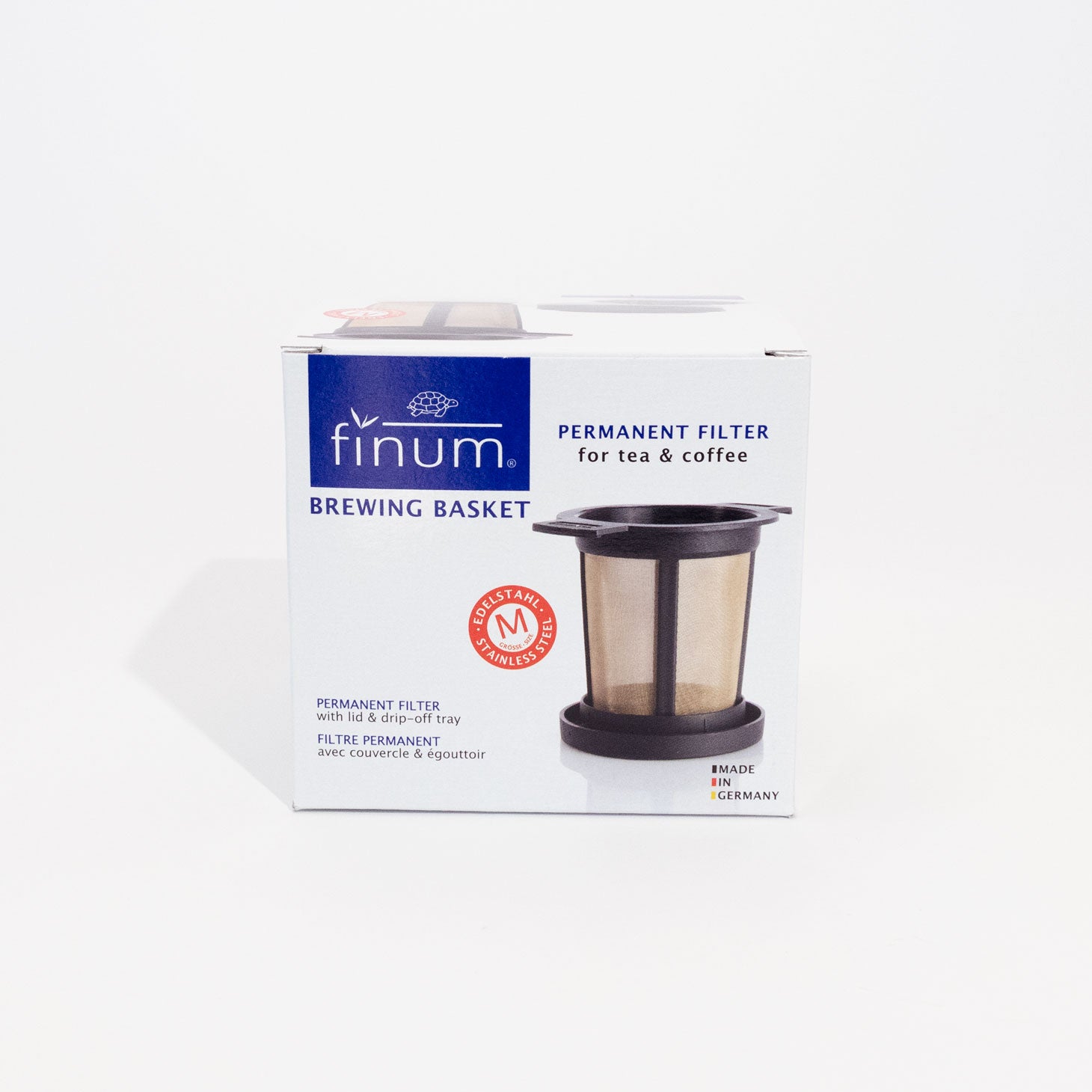 Finum Brew Basket
Built for ease of use and crafted with the highest quality materials, the finum® brew basket is the perfect tea steeping accessory. Simply scoop your favorite Downybird tea into the basket and follow brew instructions. 
Reasons we love
✔︎ BPA-Free
✔︎ Dishwasher safe
✔︎ Stainless-steel micro-mesh keeps tea ingredients in the basket and out of your mug
✔︎ Includes basket "hat" which helps retain heat during steeping and acts as a drip-tray
✔︎ 10cm x 7.25cm - wide enough to fit most standard-width mugs
Please select all options.